Microsoft Dynamics 365
Consulting Service
Dynamics 365 Services for Customer Engagement
Transform your sales and business processes with Microsoft's cloud-based CRM and ERP solution.
Achieve More With Our Dynamics CRM Consulting Services
Dynamics 365 Consulting Services
Microsoft has moved its CRM beyond sales force automation by integrating digital intelligence into every deal to properly predict client's needs and deliver personal attention that builds relationships and revenue.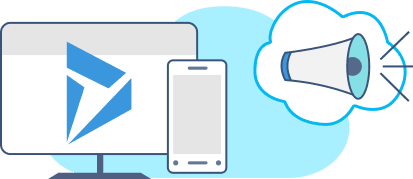 The Dynamics 365 platform is crucial for boosting your organization's digital transformation. Dynamics 365 offers a robust suite of apps:
Even though Dynamics 365 is a ready-to-use platform, Routeget knows that the right implementation method and strategy is paramount in delivering the most value to your company. This platform can seamlessly capture and present vital information during the sales and prospecting lifecycle. Our implementations help to increase customer acquisitions and retention percentages using complete customer lifecycle management. Routeget team of Dynamics MVP's have the experience and expertise to offer your organization the most user-friendly Dynamics 365 implementation across sales, customer service, field service, operations and financials. We works to empower your users with confidence so they can leverage advanced functionalities of Dynamics 365 and improve your business efficiency.
Migrations & Integrations
Data migration and integration includes anything from sales figures to customer profile information. We ensures that duplicate data entries are eliminated so that you receive a true, holistic view of all cross-linked data across multiple applications.
Our team of Dynamics 365 Experts has the knowledge and real-world experience necessary to deliver a seamless transition.
Migrations are linked with enhancements and a better user experience. We use these 4 basic recommendations to customers: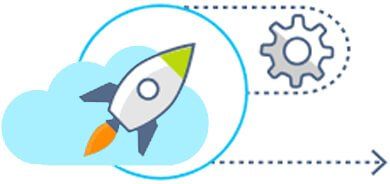 Implementation, Customization & Upgrades
We offers a complete range of Dynamics 365 development services that take advantage of all the existing platform features.
We work with you to build on and extend Microsoft Dynamics 365 capabilities by creating custom-tailored solutions with robust capabilities that solve your business needs. You will have full access to the features and capabilities of the core platforms, and integrate these into the Dynamics 365 user experience.
Our key Microsoft Dynamics CRM development services:
Dynamics 365 Managed Services &Support
Organizations must have a continuous strategy around building applications, automating workflows, and bringing additional data insight into your business.
Dynamics Managed Services from Routeget accomplishes all of this without the hassles of frequent proposals, approvals, POs and change orders.
Benefits of Dynamics Managed Services:
Dynamics 365 Training
To enable your organization to be self-sufficient and not tied to a consulting company, you may wish to develop your own capabilities for self-service and user-adoption.
We understands that true success with a new platform is all about user adoption, our focus is to provide frequent training of short duration to ensure the interest levels stay high and attendees absorb all the information.
We offers regular coaching, guidance, and training on the below points:
Customer Relationship Management (CRM)
Routeget hybrid services approach enables us to rapidly and cost-effectively extend the Microsoft Dynamics CRM platform to develop applications that are ideally suited to manage your specific business processes. We assist with Microsoft Dynamics CRM Implementation, Integration, Migration, and Development both on-premise and in the cloud. We work alongside organizations to customize and configure Microsoft Dynamics CRM to meet specific business and user needs.